Tra Books Distributed by Simon & Schuster
Simon & Schuster is now handling sales and distribution of Tra books to markets and territories worldwide. This affiliation with a global leader in the publishing industry is both a testament to the high quality of Tra's titles and an exciting new step in the company's growth.
"We are proud and honored to be working with Simon & Schuster," says Ilona Oppenheim, Tra's publisher and creative director. "As a young publishing company, the support of Simon & Schuster's deeply experienced team means our books will reach larger and broader audiences, including art and design enthusiasts, retailers, libraries, and educational and arts institutions nationally and internationally."
Working with Simon & Schuster spurred Tra to republish two of its popular collector's edition titles in trade edition format for the Summer 2019 season. Heroes: A Tribute, by Doug Meyer, which celebrates the lives of 49 creative visionaries who died of HIV/AIDS in the early years of the epidemic, was substantially revised for the trade edition, with new images, reorganized and revised content, and a new cover. Spirit of Place, by Oppenheim Architecture, the first monograph on the work of the acclaimed firm, was re-envisioned as a soft-cover coffee table book with an innovative lay flat binding. Highlights of the summer included several well-attended events for both books and an impressive range of positive media coverage.
"Tra has been a wonderful addition to the Simon & Schuster family. Its beautifully designed books and unparalleled packaging continue to impress," says Michael Perlman, vice president, general manager, Simon & Schuster Publisher Services.
Locust Projects Wins American Alliance of Museums Design Award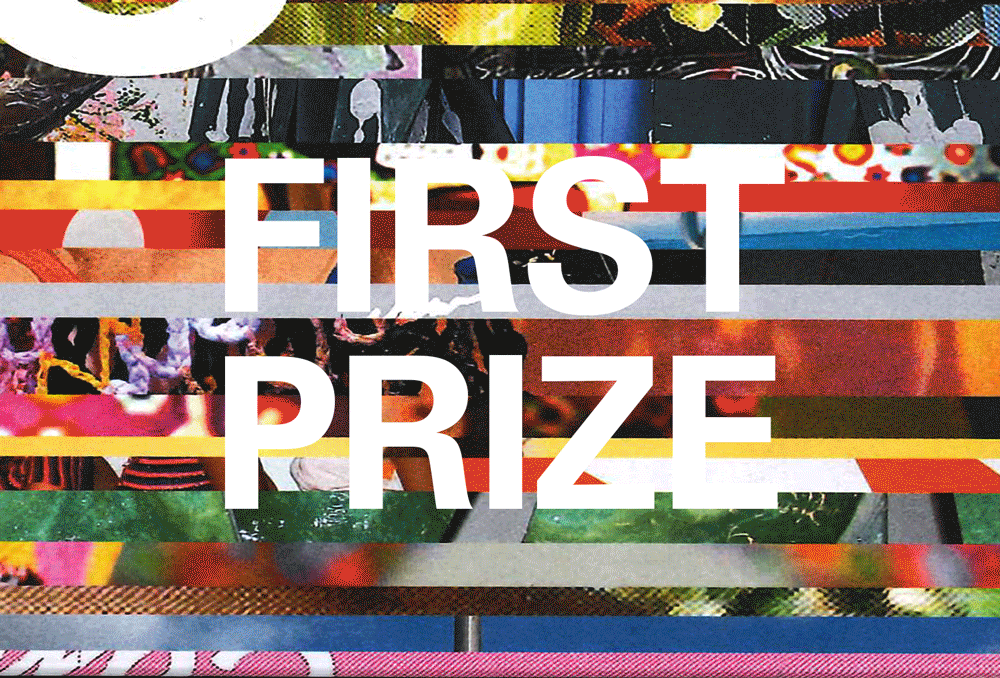 Tra Publishing's 2019 book Locust Projects: The 20th Anniversary Retrospective has been awarded first place for exhibition catalogue design in the 2019 American Alliance of Museums (AAM) Publication Design Competition. This major award for graphic design in museum publications is the only national, juried competition of its kind. The winners are chosen for overall design excellence, creativity, and ability to express an institution's personality. The panel of judges includes graphic designers, museum professionals, and publishers. 
"To receive an AAM Publications Design award is incredible recognition for Locust Projects and for Tra Publishing and Ilona Creative Studio," says Lorie Mertes, executive director of Locust Projects. "As a museum professional, I have followed this award for more than twenty years and know well the esteemed company this award has placed us in nationally. I could not be more proud."
Locust Projects is one of the country's leading alternative art spaces. This volume celebrates the Miami institution's twentieth anniversary with a design that, in keeping with the innovative spirit of Locust Projects, is playful and experimental. Visually referencing a calendar, the volume leads readers on a voyage of discovery through the organization's history, with each year's images visually bleeding into the next across French-fold pages. The cover design features thin strips of images that are details from dozens of installation photos. Jefferson Quintana was lead designer on the book, and he worked closely with colleagues Raúl Lira and Ilona Oppenheim of Ilona Creative Studio. Tra Publishing's managing editor, Andrea Gollin, supervised the editorial component.
"Working on this book was an amazing process," says Jefferson Quintana. "Locust Projects gave us the same kind of creative freedom that it is so famous for giving its artists. They let us push the boundaries of book design to create a unique product that is very much in keeping with Locust's ethos while documenting every exhibition in its history."  

Locust Projects was also honored with a silver medal for a coffee table books from the Florida Authors and Publishers' Association (FAPA). Tra's title Heroes: A Tribute, by Doug Meyer, was also a FAPA award winner, receiving a bronze medal in that category.
Why do bad guys live in good houses?
Find out in our forthcoming book Lair: Radical Homes and Hideouts of Movie Villains, which celebrates 15 modernist villains' lairs from recent film history. Explore the iconic lairs of the bad guys through essays, interviews with industry professionals, and 200+ original renderings, architectural illustrations, and photographs. Contributors include Michael Mann and Christopher Frayling, while original interviews with film veterans such as Ralph Eggleston, Mark Digby, Richard Donner, Roger Christian, and Gregg Henry provide insiders' views into creating the architecture of villainry for the silver screen. The book is edited by Chad Oppenheim with Andrea Gollin. Tra associate creative director Raúl Lira developed a striking graphic design that features silver ink on uncoated black paper.

Preorder your copy and receive a free Lair poster! Order now through November 4 and email a screengrab of your receipt and your mailing address to info@trapublishing.com (offer valid only for continental U.S. addresses). And please join us for our Miami book launch on November 5 at Books & Books (Coral Gables).
Book Tours
Chad Oppenheim made three stops on the San Francisco Book Tour for his monograph Spirit of Place during July-August. The well-attended events included a public conversation with architecture critic Zahid Sardar. 
Doug Meyer, artist, designer, and author of Heroes: A Tribute, spoke at several events in and near San Francisco during SF Pride Week in June. Heroes celebrates the lives and accomplishments of creative pioneers who were victims of HIV/AIDS in the early years of the epidemic. 
 
News & Events
Tra Publishing is proud to be a partner of Archtober, New York City's architecture and design month. Hundreds of events, tours, and exhibitions are happening across the city, including a private media event we're hosting for media to launch Lair: Radical Homes and Hideouts of Movie Villains. As part of Archtober, Tra books are featured in special displays at some of our favorite NYC hideouts, including McNally Jackson Books and Rizzoli Bookstore.  
Mark your calendars: November 5 at Books & Books (Coral Gables) is the Miami book launch for Lair: Radical Homes and Hideouts of Movie Villains. We hope to see you there. Details coming soon!
The Miami Book Fair will feature a panel discussion in Spanish about I
sland in the Light/Isla en la luz
on November 23 at 6:30 pm. This bilingual compilation of contemporary Cuban art and literature, produced by The Jorge M. Pérez Family Foundation, pairs works by 35 acclaimed artists with pieces by 30 writers. Panelists for the discussion, titled "Imágenes y textos para captar una isla en su luz," include Daína Chaviano, Wendy Guerra, Leonardo Padura, Carlos Pintado, Sandra Ramos, Legna Rodríguez Iglesias, Rubén Torres Llorca, and Antonia Wright. 
Tra collector's editions are making their way into major collections around the world. Michele Oka Doner's
Intuitive Alphabet
has been acquired by Harvard Library, the Metropolitan Museum of Art, and the Bodleian Library at the University of Oxford. Cristina Lei Rodriguez's
Act Natural
has been acquired by the Metropolitan Museum of Art and the Lowe Art Museum.
The San Francisco Chronicle had this to say about Doug Meyer's book
Heroes: A Tribute
: "The book, in its vibrant color and loving tributes…is as much a joyful ode to these lives and the worlds they created as it is a somber recognition of an era marked by tragedy." For more recent media coverage of Tra's books, see the Press section on our 
website
. 
Tra has published its first chapbook. The Song of the River is a long-form poem by musician Teddy Abrams that explores environmental concerns and particularly the effects of climate change on the Ohio River. The poetry is paired with evocative photographs of underwater life by Michele Oka Doner. The poem doubles as the lyrics for an orchestral song cycle Abrams composed that had its world premiere in May with the Louisville Orchestra.
"The exploration of nature into language has fascinated me since childhood. It seems almost magical, like incantations…Intuitive Alphabet reminds children, as well as adults, to look at the natural world, to understand how much we depend on nature for sustenance in all ways."
—Michele Oka Doner, author/artist Intuitive Alphabet